COMING SOON – Australia: Through My Eyes
With oil on canvas, South Australian artist Roscoe Shelton captures special Australian landscapes in a most authentic manner.
Roscoe uses his art to draw you into experiencing a remote reality, whether it be the riverbeds and steep gorges of outback Arkaroola to the colours of sunrise reflected on the ocean horizon.
Officially launching in an immersive online experience from August 1, join Roscoe in exploring Australia through his eyes in this debut collection for SALA (South Australian Living Artists) Festival 2022.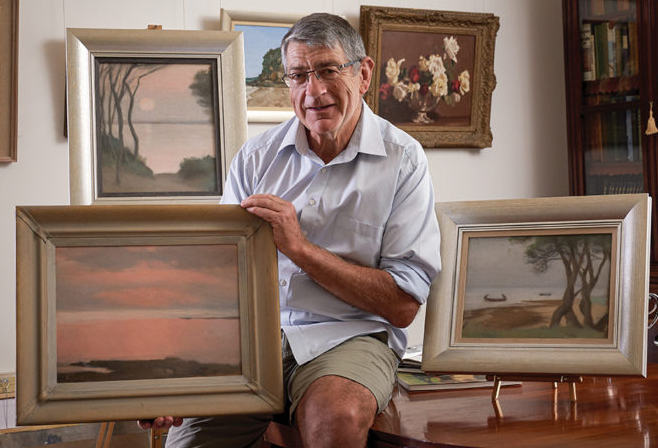 Meet the Artist
Roscoe Shelton is an emerging impressionist artist however he is anything but new to the world of art.
Roscoe's late father was a talented painter who would have loved to pursue his passion for art however with a young family, he made a choice to find success as an engineer.
With a colourful and story-filled career of his own,  in recent years Roscoe has been able to pick up the paint brush again and pursue his own passion for painting.
"I have always lived with art, so in a way it is not a retirement occupation, rather I now have time for a passion that was curated from a very young age." – Roscoe Shelton