What's so special about Arkaroola?
The interaction of spectacular rugged ranges and gorges with waterholes and their quiet reflections created by powerful but irregular rainstorms, provide a natural palate for Roscoe's art.
It has been an area of personal reflection for him for more than 50 years, starting from a visit during an Easter recess during his university days and continuing with many walking trips through the nearby Mawson Plateau and the Gammon Ranges.
Roscoe says that there is no better place than Arkaroola to harness an inquisitive mind, to be reacquainted with one's core values and the understanding that the natural world facilitates. He takes an "authentic depiction" of an "authentic landscape" to bring that understanding of the power of nature to an interested audience.
Why is it famous?
Dr Reg Sprigg first documented Ediacara fossils in the area. These fossils represent the earliest known complex multicellular organisms. Later, in 1968, he acquired Arkaroola, and transformed it into a wildlife sanctuary and wilderness reserve.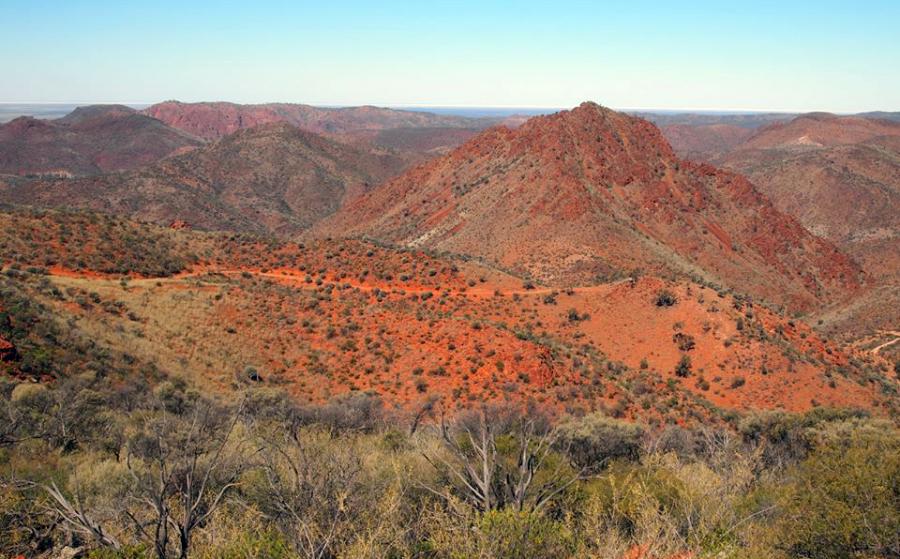 Learn more about Arkaroola:
Arkaroola History & Information
Where is it?
Arkaroola is located some 600km north of Adelaide in the very northern Flinders Ranges.
What is it?
The area is a unique geological museum, reaching back almost 2 billion years, that has been formed by the constant action of tectonic plate movements. It has resulted in a geological eddy that features components from many different ages.